The Lyric encourages people from any background to apply for any of its current vacancies, which are listed below.
We are committed to creating a workforce which is representative of our society and to bringing together those with a variety of skills and experiences, to help shape what we do and how we work. We are particularly keen to hear from Black, Asian and Minority Ethnic (BAME) and disabled candidates. All disabled candidates who demonstrate that they meet the essential criteria for any of our positions will be invited for an interview.
If you require an Application Pack in an alternative format or require any further information about any post advertised here, please contact Amir Sheikh using the contact details below.
We are open to conversations around flexible working and job shares.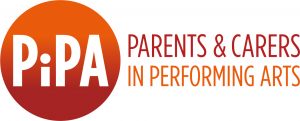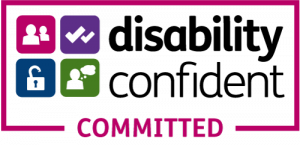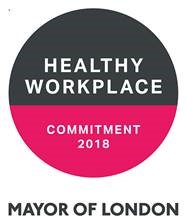 The Lyric Hammersmith is proud to be an official Partner of Parents in Performing Arts (PIPA).
Work Experience
Further / Higher Education
We work closely with drama schools and universities to ensure opportunities for young people to gain professional experience in the industry. We offer a limited number of work experience placements in multiple departments of the Lyric. These placements are offered based on the needs of the team and are subject to our main house programming and projects that run throughout the year.
Schools
We are committed to providing quality work experience for local students and will be running a week long work experience project from Monday 9 July – Friday 13 July for year 10 students who study within the borough of Hammersmith and Fulham. This is currently the only work experience opportunity we are able to offer to school students.
For more information on work experience please contact marilyn.rice@lyric.co.uk.
Become a Director of Lyric Hammersmith Enterprises Ltd
Salary £N/A
Apply by Mon 28 Jan 2019
Full time
Contact Chrissy Angus
We are now seeking new Directors to join our newly formed Board for Lyric Hammersmith Enterprises Ltd, which is a wholly owned trading subsidiary of the Lyric Theatre Hammersmith.  The subsidiary is governed by a non-executive Board of Directors, chaired by Julie Molloy, Managing Director of the National Gallery Company Ltd.  Lyric Hammersmith Enterprises is responsible the Lyric's non-charitable trading operations including catering, hires and events. Our commercial income is critical to helping the Lyric achieve its artistic and charitable objectives and supports our work on stage and our life changing work with young people.

We are looking for Directors with influence and authority, strategic thinking and sound judgement with particular expertise in commercial operations and income generation. You will need to share a passion for our artistic work and our commitment to being an equal, diverse, inclusive and environmentally sustainable organisation.

The role of Director is voluntary and likely to take around 4 – 6 days of your time each year.
Download information pack
Download application form
Download equal opportunities form
Assistant Producer
Salary £23,500 - £26,000
Apply by Monday 07 January 2019 at 10am
Full time
Contact Chrissy Angus
We are now looking for an Assistant Producer to join our Producing team. The Assistant Producer will work with the Senior Producer and Producer to provide administrative and producing support in the programming and producing of Main House and touring works, weekend and holiday children's Studio shows (Little Lyric) and bespoke events.  The successful candidate will be creative, collaborative and self-motivated with a real passion for working alongside artists and theatre makers to develop high quality productions.

Please do not send CVs.

No agencies please.

Please download the job information pack below for full details of the post and how to apply.

Deadline for applications: Monday 07 January 2019 at 10am.
Download information pack
Download application form
Download equal opportunities form