The Lyric encourages people from any background to apply for any of its current vacancies, which are listed below.
We are committed to creating a workforce which is representative of our society and to bringing together those with a variety of skills and experiences, to help shape what we do and how we work. We are particularly keen to hear from Black, Asian and Minority Ethnic (BAME) and disabled candidates. All disabled candidates who demonstrate that they meet the essential criteria for any of our positions will be invited for an interview.
If you require an Application Pack in an alternative format or require any further information about any post advertised here, please contact Amir Sheikh using the contact details below.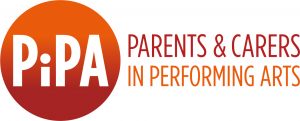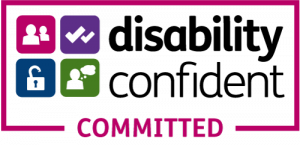 The Lyric Hammersmith is proud to be an official Partner of Parents in Performing Arts (PIPA).
Work Experience
Further / Higher Education
We work closely with drama schools and universities to ensure opportunities for young people to gain professional experience in the industry. We offer a limited number of work experience placements in multiple departments of the Lyric. These placements are offered based on the needs of the team and are subject to our main house programming and projects that run throughout the year.
Schools
We are committed to providing quality work experience for local students and will be running a week long work experience project from Monday 9 July – Friday 13 July for year 10 students who study within the borough of Hammersmith and Fulham. This is currently the only work experience opportunity we are able to offer to school students.
For more information on work experience please contact marilyn.rice@lyric.co.uk.
Artistic Director
Salary £Competitive salary to be negotiated
Apply by Monday 09 July 2018 at 11am
Full time
Contact Wendy Spon
We now seek an experienced and inspirational artistic director with a compelling vision for the Lyric's future artistic development.

The post-holder will set the artistic vision for the organisation and oversee all aspects of the artistic programme. As Joint Chief Executive they will work with the Executive Director to set the strategic direction of the company and ensure the Lyric operates as a sustainable business. The successful applicant will jointly create and lead an organisational culture that is inclusive, collaborate, safe and supportive; as well as artistically bold and ambitious.

Please submit a CV, covering letter and additional information form along with an equal opportunities monitoring form.

All four documents should be sent by email to chair@lyric.co.uk or by post to Lisa Burger, Chair, Lyric Hammersmith, King Street, London W6 0QL.

Please download the job information pack below for full details of the post and how to apply.

For an initial confidential informal conversation about the role please contact Wendy Spon: +44 (0)7977 127192 or sponcasting@icloud.com

Deadline for applications: Monday 09 July 2018 at 11am.
Download information pack
Download application form
Download equal opportunities form
Producer (Emerging Talent)
Salary £30,000 - £32,500 per annum
Apply by Monday 09 July 2018 at 12 noon
Full time
Contact Amir Sheikh
We are now looking for a Producer (Emerging Talent) to provide strategic and artistic direction to our Young People's programme. The post-holder will play a central role in the Young People's team as well as act as a key liaison with our Lyric Partners to develop and nurture talent and pathways for young people aged 0 – 25. The successful candidate will be creative, collaborative and self-motivated with a real passion for working alongside young and emerging artists.

Please do not send CVs.

No agencies please.

Please download the job information pack below for full details of the post and how to apply.

Deadline for applications: Monday 09 July 2018 at 12 noon
Download information pack
Download application form
Download equal opportunities form
Head of Marketing
Salary £33,000 - £36,000 per annum
Apply by Monday 02 July 2018 at 10am
Full time
Contact Amir Sheikh
We now seek a Head of Marketing who will lead the planning, research, development and implementation of the Lyric's marketing and audience development strategies on and off stage. Managing the marketing team, the successful applicant will have a creative flair and an imaginative approach to marketing and digital communications. They will work to develop audiences for all work undertaken by the Lyric. In addition, they will lead on wider strategy to represent the Lyric as an important part of London's vibrant theatre scene.

Please do not send CVs.

No agencies please.

Please download the job information pack below for full details of the post and how to apply.

Deadline for applications: Monday 02 July 2018 at 10am
Download information pack
Download application form
Download equal opportunities form