A Lyric Hammersmith Theatre Production
Heart of Hammersmith
Written and created by Nicholai La Barrie with the Lyric Community Company. Directed by Eva Sampson with Alex Hurst.
12 - 14 August
Heart of Hammersmith is our large-scale community play, telling intergenerational stories of the people, places, sights and sounds of Hammersmith past and present. 
From lives lived to lives lost, lives forced out and lives brought together, Heart of Hammersmith celebrates West London through all of its hardships and triumphs and the vibrant individuals who make it what it is.
Inspired by true stories from West London, the play tracks immigrant arrivals, million-pound homes and social housing sitting side by side, the rise of gentrification and the shadows left by the Grenfell tragedy, the changing of attitudes, facing of tragedies and the rallying of a resilient community.
Heart of Hammersmith tells the story of Dieppe Street, a street from West London's past, and a place that today unites us.
The Lyric Community Company are: Gehna Badhwar, Eva Bate, Wes Bozonga, Ömer Cem Çoltu, Tom Claxton, Kitty Cockram, James Douglas-Quarcoopome, Harry Drane, Harri-Rose Hudson, Lex MacQuire, Ella McCallum, Ele McKenzie, Alfie Neill, Priyanka Patel, Danielle Tama, Wilf Walsworth, Aliyah Yanguba.
The Adult Community Chorus includes Colm Gallagher, Patricia Mantuano, Denise Clarke-Williams and Nutun Ahmed in speaking roles and Alessio Bagiardi, Francis Cherry, Margaret Cramp, Isobel Leaviss, James Mcauley, Binita Patel, Lizzie Popoff, Priya Narayan, Pauline Singh, Anne-Marie Wedderburn, Jamie Woodard, Donna Wright and Faisal Yusuf.
The Amici Dance Theatre Company includes: John Athnasious, Stuart Cowie, Ekeama Henry-Ferrazzi , Nicholas Perez-Serial, Wilma Serial and Delson Weekes.
The Young Lyric partner organisations collaborating on Heart of Hammersmith are Action on Disability, Amici Dance Company, New English Ballet Theatre, Turtle Key Arts, Tri-Borough Music Hub and Zoo Nation Academy of Dance.
Supported using public funding by Arts Council England.

Supported by Garfield Weston Foundation.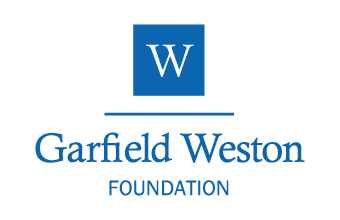 Tickets for Heart of Hammersmith are sold using a socially distanced seating plan. All available seats are in groups of one or two. If you would like to book for a group larger than two, please contact our Box Office to enquire about your options. You can exchange your tickets for free up until 11am on the day of the performance.
We have put together a list of frequently asked questions that should explain all of the measures we have put in place to ensure your visit is as safe and comfortable as possible.
We'll contact you prior to the performance when you will be able to pre order your drinks, available to collect on arrival.
Images by Nahwand Jaff.