The Lyric encourages people from any background to apply for any of its current vacancies, which are listed below.
We are committed to creating a workforce which is representative of our society and to bringing together those with a variety of skills and experiences, to help shape what we do and how we work. We are particularly keen to hear from Black, Asian and Minority Ethnic (BAME) and disabled candidates. All disabled candidates who demonstrate that they meet the essential criteria for any of our positions will be invited for an interview.
If you require an Application Pack in an alternative format or require any further information about any post advertised here, please contact Louisa Roberts using the contact details below.
We are open to conversations around flexible working and job shares.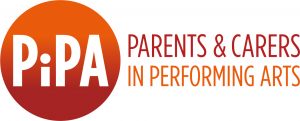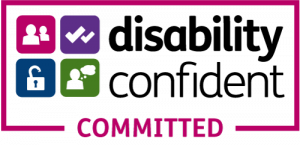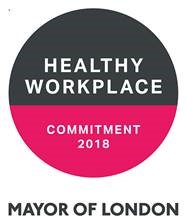 The Lyric Hammersmith is proud to be an official Partner of Parents in Performing Arts (PIPA).
Development Trainee (12 Month Internship)
Salary £14,700
Apply by Monday 24 June 2019 at 10am
Full time
Contact Louisa Roberts
This role is a 12 month paid internship run in conjunction with Creative Access.

All roles advertised through Creative Access are only open to UK nationals from a black, Asian or non-white ethnic minority.

If you have a passion for fundraising, theatre and the arts, and are looking for your first step into theatre, this could be the role for you.

The Lyric's Development team are looking for a confident Development Trainee to join their Development team. This team is responsible for fundraising £800,000 every year from individuals, companies, trusts and foundations to support the Lyric's charitable activities including producing ground-breaking work onstage, innovative creative education programmes with children, and creating pathways into the industry for young people and emerging artists.

Over the course of this one-year placement, the Development Trainee will learn how to support the Development team across a wide range of events, membership, donations and research projects. The successful candidate will take responsibility for helping engage funders with the Lyric's story and role in the west London community, and to help deliver the fundraising target for the organisation.

Please download the job information pack below for full details of the post and how to apply.

Please send a CV, cover letter and equal opportunities form to jobs@lyric.co.uk
Download information pack
Download application form
Download equal opportunities form
Development Officer
Salary £24,000 - £26,000 per annum
Apply by Monday 24 June 2019 at 10am
Full time
Contact Louisa Roberts
The Development Officer will support the Lyric's Development Team to deliver fundraising targets and maximize raised income from mainly individual and corporate funders as well as through fundraising events. They will take responsibility for the delivery of all department events including for cultivation, stewardship and fundraising. They will manage the Lyric's membership schemes including Friends, Love the Lyric and Corporate. They will play a significant role in supporting the organisation and delivery of the biennial fundraising Gala event (next scheduled in November 2019).

The Development team have an annual revenue target to raise £800,000 from trusts, individuals, corporates and events.

Please do not send CVs. No agencies please.

Please download the job information pack below for full details of the post and how to apply.
Download information pack
Download application form
Download equal opportunities form