Lyric Bar & Grill
Our Bar & Grill is located upstairs and includes our Roof Garden.
The Bar & Grill is currently open during performance times, but we encourage audiences to pre-order their drinks and food in advance of the show where possible.
Our roof garden is now open for bookings for drinks between 5pm to 11pm. Email reservations@lyric.co.uk to book.
To enquire about hiring these spaces please email hires@lyric.co.uk.
Outsider Tart @ the Lyric
Our café, which is on the ground floor and opens out on to Lyric Square, is run by Outsider Tart.
The breakfast, munch, lunch and supper spot has partially covered outdoor seating which can be reserved in advance. Walk-ins are also welcome and takeaways are available. 
The daily menu is based on Outsider Tart's famed combination of signature pancakes, salads, sandwiches, desserts, drinks and shakes with a soup of the day and pie of the month. Ingredients, produce and suppliers are sourced locally where possible.  
Opening hours are 8am to 7.30pm Monday to Saturday. 
Co-founder David Muniz said: "Outsider Tart at The Lyric is a celebration of collaborative, local and independent dining.  This new venture will enhance our known brand and menu with local suppliers such as Bears Ice Cream and Parle Pantry.  We will showcase the theatrical schedule of the Lyric Theatre within our décor, menu and special events commencing in June with our Out West Foodie Events." 
Outsider Tart at the Lyric Menu
For bookings: 020 7096 1609
Email and orders: info@outsidertart.com
Bookings for outsider tart are for our ground floor cafe and are not for the Lyric's roof garden. For roof garden bookings please see top of page.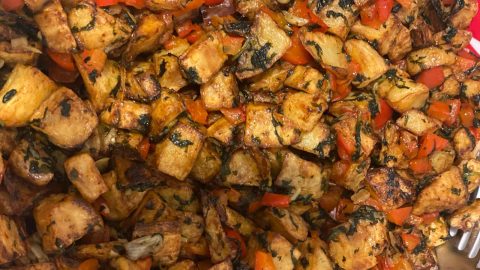 Outsider Tart: Lebanese Kitchen Live
20 Jul 2021
Lebanese Kitchen Live was an idea between friends who share a passion for good food and humour.
Read more