The Lyric encourages people from any background to apply for any of its current vacancies, which are listed below.
We are committed to creating a workforce which is representative of our society, and to bringing together those with a variety of skills and experiences to help shape what we do and how we work. We are particularly keen to hear from people of colour and those who self-identify as disabled. All candidates that self-identity as disabled and who demonstrate that they meet the essential criteria will be invited for an interview.
If you require an Application Pack in an alternative format or require any further information about any post advertised here, please contact our team using the contact details below.
We are open to conversations around flexible working and job shares.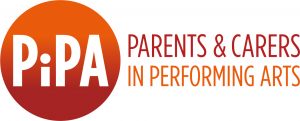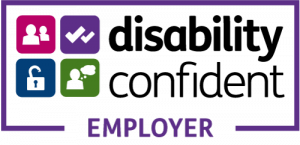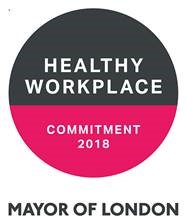 The Lyric Hammersmith is proud to be an official Partner of Parents in Performing Arts (PIPA).
Executive Director
Salary £70,000 per annum
Apply by 23:59pm on Monday 26 April.
Full time
Contact miguel@bamerecruitment.com
We are seeking an Executive Director to work in partnership with the Artistic Director to ensure the Lyric Hammersmith Theatre thrives. We are ambitious, team -orientated and focused on excellence.
At the heart of our 125 year old organisation, there is a deep commitment to being vital to, and representative of, our local community whilst being a major force in London and UK theatre.
We develop and nurture the next generation of talent and provide opportunities for young people from all backgrounds to discover the power of creativity.
We are looking for an exceptional Executive Director to work closely and collaboratively alongside our Artistic Director/CEO Rachel O'Riordan, as we move into a pivotal new phase of recovery and growth. You will be responsible, alongside a driven and talented team, for ensuring that we build on our success and fulfil our ambitious vision.
For more information please download the information pack or follow this link: https://sway.office.com/hAs0ZxAXLxhWL9OK?ref=Link
The ideal person will be an exceptional leader with a passion for theatre and the arts with a strong capacity to co-manage the operational remit of the theatre, in line with its strategic, creative and artistic ambitions. They will be an individual with demonstrable experience and understanding of the theatre or subsidised arts sector/organisation.
We are looking for someone committed to encouraging and maintaining an organisational culture which values delivering an artistic vision and operational management practice to the highest standards, empowering a strong permanent staff team into effective decision making.
To apply please include your CV and a supporting statement explaining why you want to join the Lyric Hammersmith Theatre team, and how your experience fits the role criteria as advertised.
All applications must be submitted via the application portal: https://bamerecruitment.teamtailor.com/jobs/1128403-executive-director-lyric-hammersmith
Download information pack
Download application form
Download equal opportunities form
Bars & Catering Manager
We are now recruiting for a Bars & Catering Manager and hope to have someone in post by May. We are working with Appetite 4 Recruitment to recruit for this role. If you are interested in this role, please contact Jemma Springle.
Jemma Springle
Senior Consultant
T: 01483 415 088 ext 215 | M: 07940 397 217
E: jemma@appetite4recruitment.co.uk
The Bars & Catering Manager will lead, manage and develop the Bars & Catering department to deliver the smooth running of the food and beverage offerings within the Lyric Hammersmith Theatre across its Bar & Grill, Café and Events & Hires catering.
With the Lyric coming out of COVID-19 lockdown and seeing the return of theatre onto its stages, this is an exciting time and a great opportunity for an experienced Bars & Catering Manager to reopen the venues, put make their mark on it and take the Lyric onto new levels of success.
The post holder will be passionate about both food and drink as well as delivering a great customer experience. Through recruitment, training and management of the catering teams, the Bars & Catering Manager will develop an environment that is not only an unforgettable experience for its guests but also a great place to for staff to work.
Please download the job information pack below for full details of the post.
Download information pack
Download application form
Download equal opportunities form