Screwdriver: 8 Questions With Bill Cashmore Winners Eve and Elin
We caught up with inaugural Bill Cashmore Award Winners Elin Schofield & Eve Cowley to hear all about their upcoming headlining show Screwdriver.
Click here to buy tickets to Screwdriver.
1. How did you go about researching material for your show?
We've spent the past year interviewing people, mainly women, who have experience of prisons whether that's as inmates, officers, volunteers, mediators or probation workers. Aside from that we've read official government prison reports (they were a bit dull), lots of great articles and books (Mim Skinner's Jailbirds is great), listened to podcasts, watched documentaries, films and later on in January we are visiting a women's prison in Surrey called Downview, which we are really looking forward to.
2. What has been the most challenging moment so far in the devising/ rehearsal process?
Writing a play is always difficult, you fall in and out of love with it at different stages. We've spent hours talking through ideas, debating what feel like tiny, insignificant details and sometimes it felt like we would never finish it. I think a lot of the time you have to get it wrong first to get it right and that can be disheartening, but it's all worth it in the end.
3. What excites you most about working at the Lyric Hammersmith Theatre?
The Lyric is amazing, we've never been in theatre that is always so busy! There is constantly something exciting happening here and that breeds a great creative atmosphere. Also we once saw Stanley Tucci having lunch in the cafe *swoons*.
4. Describe your show in 5 words or less.
A stand-up gig in prison. Is that 5?
5. If you had to pick one album to act as the soundtrack/score for your show, which album would you choose and why?
That's hard, maybe 'Bad Reputation' by Joan Jett & The Black Hearts. There are a couple of songs on there that we listened to a lot in the very beginning of the writing process and one that has actually made it into the show so we'll go with that.
6. What is the most intriguing design element in the show that you're working on?
The set is really cool, I don't want to give anything away but there's something hanging from the ceiling.
7. What would you say to someone who is on the fence about coming to Evolution Festival 2020?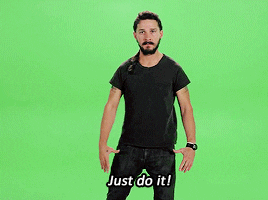 8. Who is your favourite playwright of all time?
Eve: Elin Schofield.
Elin: Eve Cowley.
Follow Eve Cowley on Twitter and Instagram.
Follow Elin Schofield on Twitter and Instagram.